Op Art is not only influence in fashion, but also in furnitures as well. On below, I have find some furnitures which are inspired by the patterns of Op Art.
1.
These lights are designed by David Trubridge and I like the shapes of the lights and also the way black lines follows a curves pattern which makes the lights look more two dimensional. The way there are shadows on the light also helps to give gradient effect to the objects.
2.
This is a freestanding bentwood room screen which is designed by Karo Asikainen. It is structured by black thick lines and I like how the structure of the black lines have created an illusion which looks like the patterns are moving and it links to Op Art as the illusion of movements it presents.
3.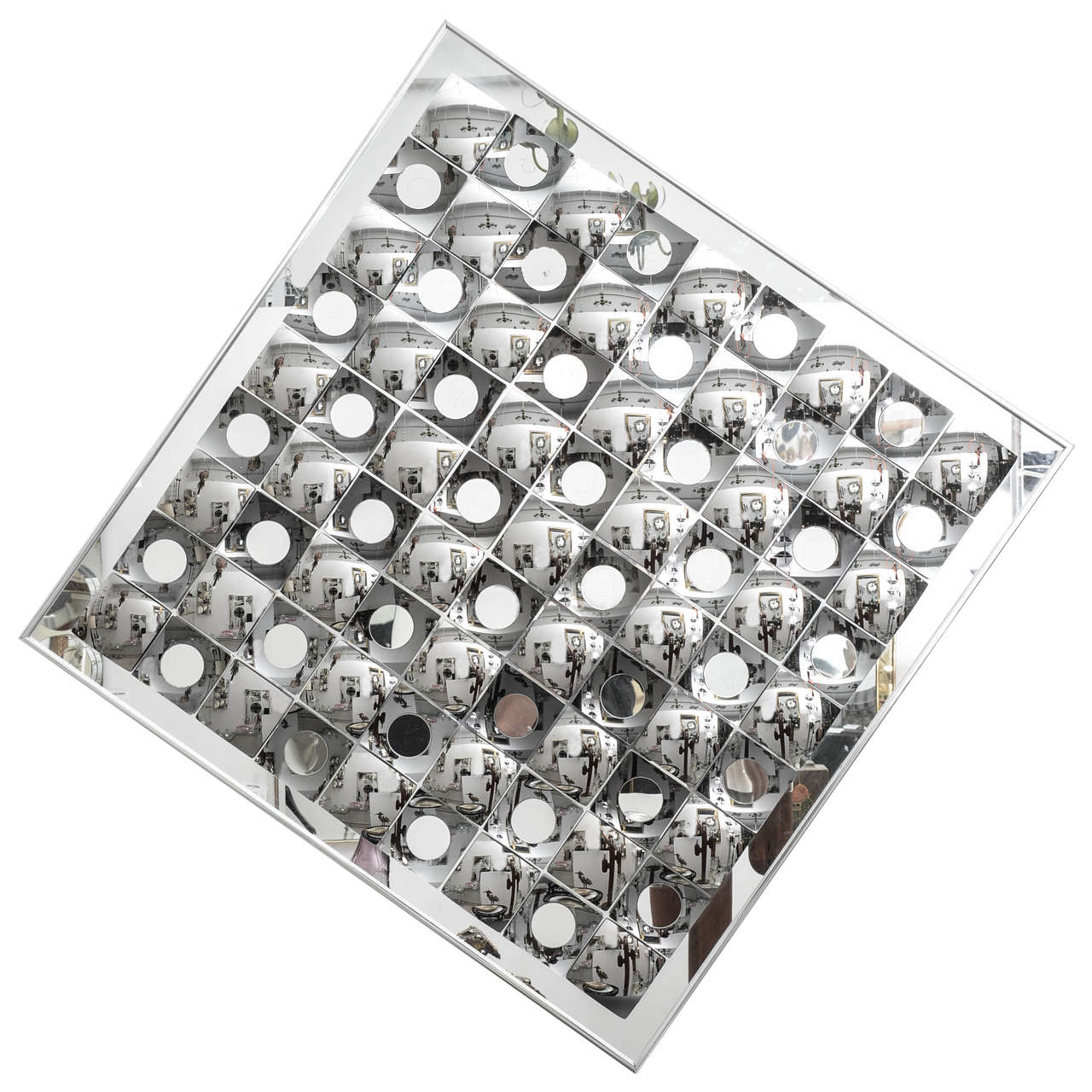 This is a mirror designed by Hal Bienenfeld and it references to Op art as the use of squares and circles. The circle shapes on the mirror looks like it is flashing and I like how you can see the reflections on the mirror where it reflects the same things and objects in each squares. The use of circles and squares shapes and the flashing effects reminds me of the Op Art.
4.
This design is call the OP Art Chest of Drawers and is designed by Herve Langlais. The design creates an illusion of vision that the patterns on the surface of the drawers is moving and the lines is not straight as well. The use of black and white square patterns are inspired by the Optical art.
5.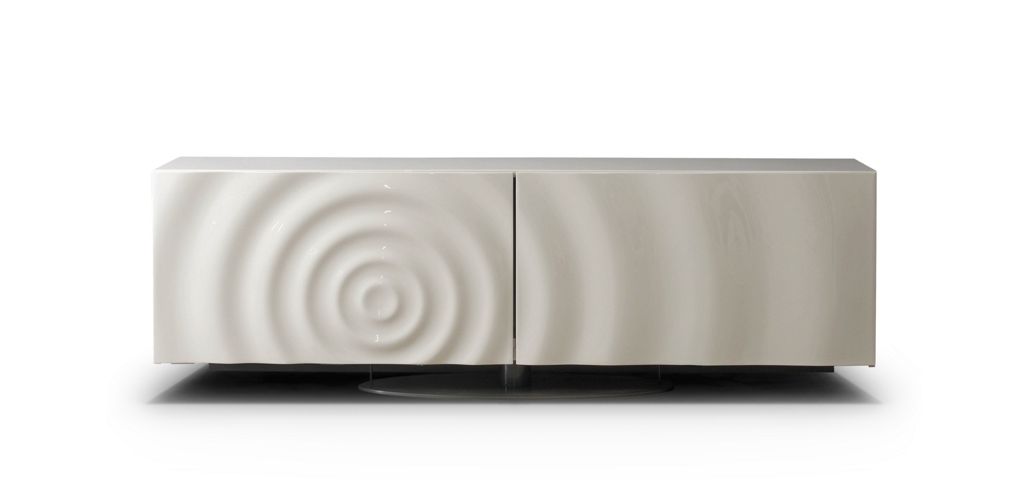 This is a sideboard which is designed by Sacha Lakic. I like how water drop pattern on the sideboard creates a swirl pattern of illusion in vision and I think the way how it is not smooth in texture and helps the shadows to create this dramatic effect effectively.
6.
This is my favourite design of Op Art furniture and it is designed by a Japanese designer called Akihiro Ito. It is produced for Phillips de Pury's Thin Black Lines exhibition in London in 2010. This chair features flat outlines and gives two-dimensional effects. I really like how when you look from the side of the chair, you can see the illusion of the chair which seems like it has got big gaps in between and it looks like a drawing rather than an object where you can actually sit on it.
7.
Davide Conti is the designer of the 'Magica Chair' and his design is based on a simple bent line with sharp 90 degrees angle and show a clear block of Plexiglas. The Plexiglas disappears into the background which shows an illusion of defiance of gravity. I like the idea of this design as it simply represent the idea of illusion which tricks our eyes and it links to op art because the use of line structure and it creates an illusion effect which tricks peoples eyes.
References: